This item is currently out of stock. Would you like to check out these products instead?
LC-A+ Silver Lake
This item is currently out of stock.
Please check back again.
From $0.00
USD

to $0.00

USD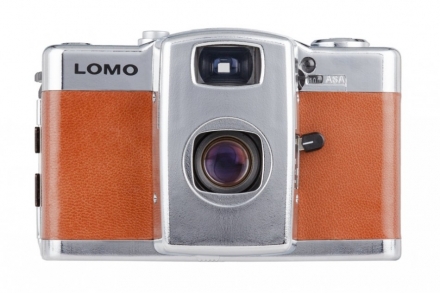 LC-A+ Silver Lake
This item is currently out of stock.
Please check back again.
From $0.00
USD

to $0.00

USD
Product Description

Luxurious Elegance – The Lomo LC-A+ Silver Lake exudes timeless beauty that matches the classic appeal of our beloved automatic snapshot camera. Stunning in its metallic coat and wrapped in genuine brown leather, this edition also comes in a specially designed wooden collector's box.

Limited Edition – Only 1000 pieces of this special Edition camera available worldwide. A Certificate of Authenticity is also included in every package.

Russian Crafted Lens – At the heart of Silver Lake is a Russian-made lens, so you are guaranteed an authentic Lomo photo whenever you press that shutter.

Shoot Ultra-Vibrant Photos – Equipped with the legendary Minitar 1 32/2.8 Lens, the LC-A+ takes photos bursting with life, contrasts and vignettes.

Easy Multiple & Long Exposures – Shoot stunning multiple exposures in the simple slide of a switch. Use the included Cable-Release Thread to create beautiful long exposure photos.

Maximum ISO Control - Expanded settings allow you to pick your ISO anywhere from 100 to 1600

Attach your Flash – With the camera's Hot-Shoe you can light up your shots with your favorite flashes

Experiment with Accessories – The LC-A+ is compatible with a whole range of exclusive LC-A+ accessories.

Uses 35mm Film - Shoot all kinds of 35mm film – Color Negative, Slide, Black & White, there are loads of choices available!

In the Box -
• Lomo LC-A+ Silver Lake camera
• Cable release, "Lomographiere" hardcover book
• Two 35mm film rolls
• 3 1.5V batteries
• Wrist strap
• LOMO LC-A Book
Estimated arrival: 07 Apr - 16 Apr* if you buy today

*Items may reach before or after the estimated dates.
You can pay securely with
Other sites in the network:
Daily updated editorial focusing on Creativity and Innovation

A global platform to discover and use images online
On the Bazaar:
For buyers:

For sellers:
I want to sell something on The Bazaar!
My name
My email address
More information to what I intend to sell
Send Request
×